The Taj Mahal rises on the shore of the Yamuna River. Though the waterway faithfully reflects the building's beauty, it has become one of the most polluted rivers in India.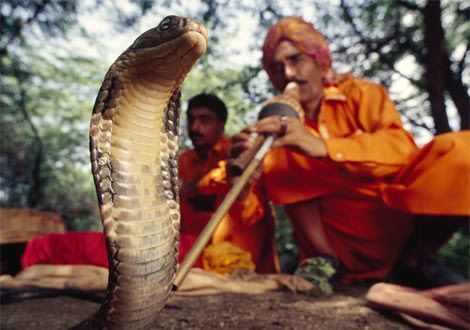 A New Delhi snake charmer and his cobra enact an ancient ritual that has become less common on India's streets. Wildlife protection laws and more modern entertainments have put many charmers out of business.



Pilgrims bathe in the sacred waters of Kadil Dhara waterfall, at the headwaters of the Narmada River. Hindus revere the river and consider it second only to the Ganges in significance.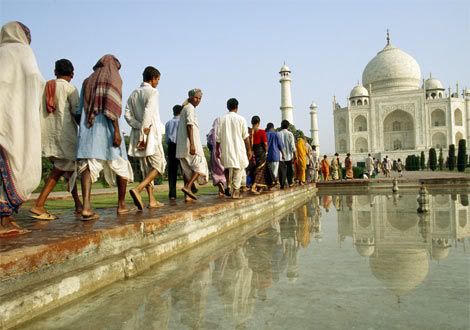 Pilgrims file past a reflecting pool to visit the legendary Taj Mahal. This "poem in stone," was created by the 17th-century Mogul ruler Shah Jehan in memory of his favorite wife.



The view from Rajasthan's Kumbhalgarh Fort tempts a langur monkey to linger on the walls and enjoy a moment of leisure.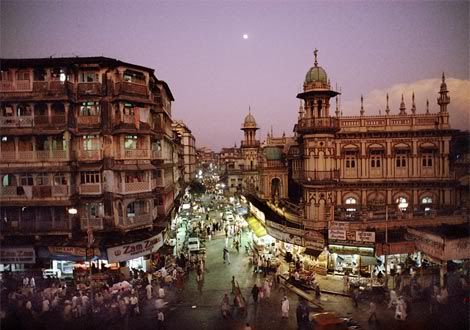 Evening crowds pack the streets adjoining Mumbai's Minara Mosque, at the center of the city's largest Muslim quarter.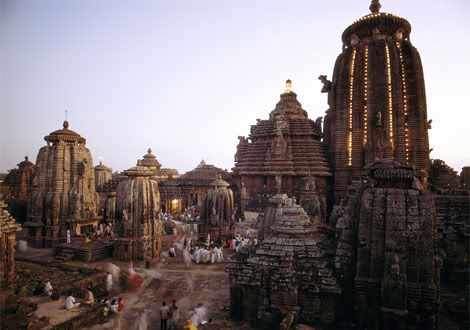 One of Orissa's most famous temples, Lingaraja Temple, draws both pilgrims and tourists to Bhubaneshwar. The Shiva shrine was built around 1000 A.D.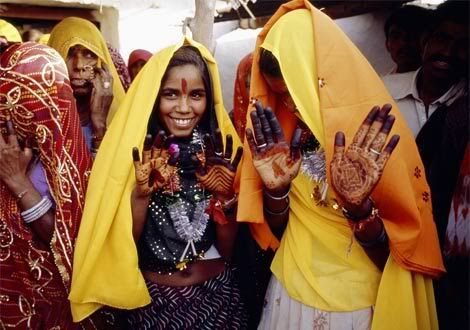 Happy Indian girls display hands decorated by the art of henna. The temporary tattoos are made from vegetable-based dyes.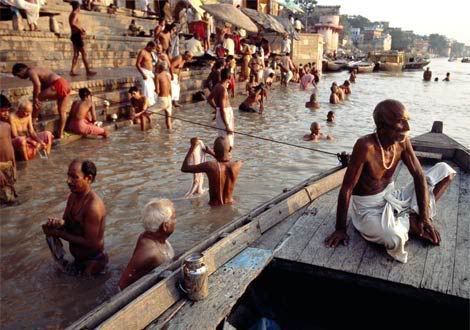 Ganges River ghats are sacred ground to many Hindus, who descend their steps to bathe in "Mother Ganga's" cleansing waters.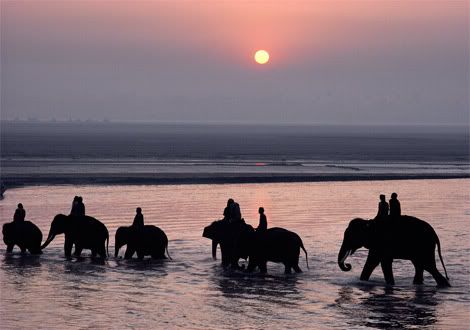 The rising sun warms a train of domesticated elephants headed for a bath. Keepers cleanse the animals in the Gandak River at Sonpur, India.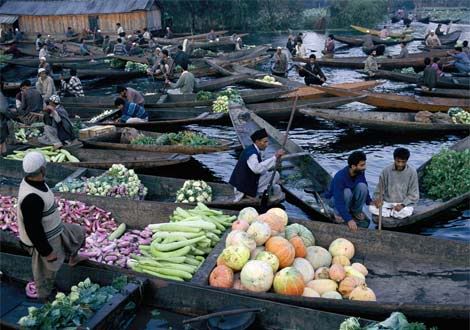 The fruits of Kashmiri agriculture are on display in Srinagar. Vendors jostle on the waters of Dal Lake in hopes of a prime spot.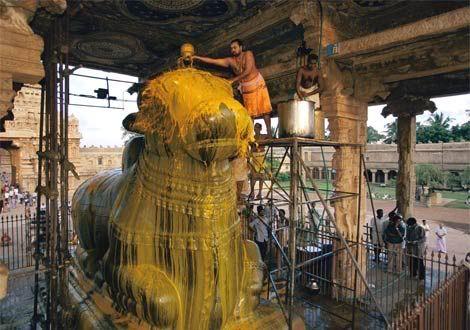 Nandi the bull enjoys a drink of curried milk, provided by a priest at Brihadishwara temple. Nandi is the mount of the mighty Hindi god Shiva.



Traffic of the two- and three-wheeled variety dominates a Delhi street.